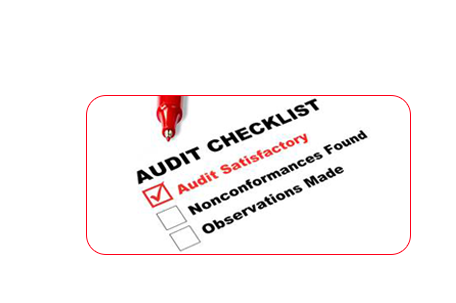 Quality Assurance Solutions, LLC supports consulting under the following standards or regulations:
California's Environmental Laboratory Accreditation Program (ELAP) and supporting statutes/regulations for testing laboratories. As needed, support for the implementation of current program requirements or for laboratories who wish to be compliant under the TNI 2016 Standard (Rev 2.1). Extensive data on most common findings written and support for proper alignment with CA ELAP (TNI Minus 2) requirements.
TNI Standard 2016 (Rev 2.1) - Or the most current version.

Method Update Rules, 40 CFR part 136 (May 19, 2021, or earlier).

ISO/IEC 17025:2005 & 2017 (E) - International Standards for Competence of Testing and Calibration Laboratories.

Department of Defense/Department of Energy's Environmental Laboratory Accreditation Program (DOD/DOE ELAP QSM 5.4; 6.0): DOECAP-AP Observer.

"Good Laboratory Practices"  based on extensive industry experience in environmental testing since 1981.

Quality Assurance Solutions, LLC offers laboratories quality system support through gap analysis evaluation, internal auditing, documentation development (e.g., Standard Operating Procedures, Policies, Quality Assurance Manuals/Plans, etc.), raw data review (electronic including Mint Miner® and hard copy data packages), rapid-response for technical and quality systems questions, external audit preparation guidance, and onsite training via MS Teams, Zoom, or GoToMeeting.
Contact hours are available for onsite training of wastewater, drinking water, and RCRA professionals. Smaller wastewater laboratories may consider contacting Quality Assurance Solutions, LLC, to support alignment with California ELAP's (TNI Minus 2) accreditation program based on the TNI 2016 Standard (Rev 2.1). This firm can provide practical guidance for transitioning a laboratory's Management System and Technical procedures for compliance in preparation for future accreditation.
Training can be customized to fit the needs of the laboratory and contact hours recognized by AWWA (drinking water), CWEA (Wastewater) and the State Water Resources Control Board (Drinking Water) in California upon request.